With today's "stay put" makeup, removing it isn't always quite as easy as you might expect. Soap can dry out your skin, so actual makeup remover is often a better solution. However, choosing a makeup remover can be an overwhelming experience with so many products on the market. Whether you seek a specific eye makeup remover, a full face makeup remover, or a combination of the two, there's a cleanser out there to suit your needs.
Liquid, Foam, Oil and Gel Makeup Removers
There are makeup removers to fit all needs and price ranges. You may have to try a few different types and compare them before you settle on a favorite, but at least one of these cleansers is bound to work for you.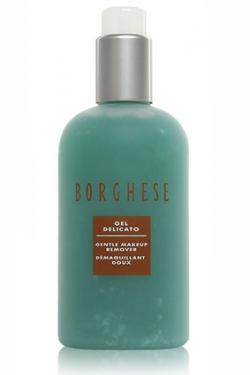 Creamy Cleansers
If you're looking for a makeup remover that really saturates your skin, give a cream cleanser a try. This type of remover seeps into every nook and cranny and often leaves your skin feeling more hydrated than other kinds of makeup removers.
Makeup Wipes
Cloths, wipes, and towelette-like makeup removers are designed to remove makeup without water. You can use them to remove a portion of your makeup or all of it.
Finding the Right Remover
The key to deciding which type of makeup remover to use is to focus on what's most important to you. That includes choosing ingredients you're comfortable with, as well as a formula that suits your skin type. Keep in mind that there is no right or wrong choice; it's really a matter of preference. Purchase a few pharmacy brands first since the return policy is often more flexible than what you'll find at a department store. Consider several options, and see which product performs best for you.