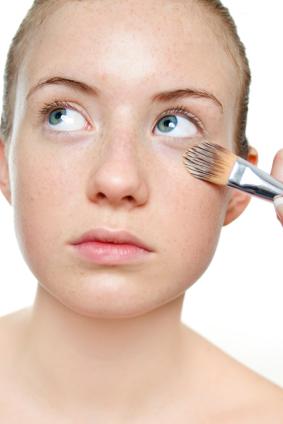 The best concealer for dark under eye circles is one that looks natural, yet provides the coverage you need to disguise the circles. Covering problematic darkness under the eyes can boost your confidence and help you look your best.
Eight Best Concealer Options for Dark Circles
When it comes to concealer, most beauty experts agree it pays to go with a quality product. Most top makeup brands have their own special eye concealers that work very well. Some of the best products to combat under eye darkness include:
These eight products are some of the most well-respected in the world of under eye concealers, but there are many more, too. Shop your favorite brands, get recommendations from your local department store makeup counter, and reader reviews to find the brand that is best for you.
Features of the Best Eye Concealers
Some of the features you'll want to look for in a product to deal with dark circles include:
Substantial coverage: A lightweight, thin concealer may not do the trick. More opaque products will provide the thicker coverage for this condition.
Moisturizing or nourishing: A product that is drying may conceal darkness, but will emphasize any lines.
Fade- and crease-resistant: You want your concealer to last all day, so your circles aren't showing by your afternoon coffee break.
Smooth and easy to blend: If you have to rub or pull to blend the product, it can be damaging to the eye area.
Brightening: Products that deflect light from under the eyes will disguise the problem even better.
Concealer Shade
Choosing the best shade or color of concealer can be slightly tricky. The area under the eyes is naturally a bit lighter, but going with a color that is too light can result in a 'raccoon-eye' type effect. This effect draws more attention to the area and does not blend in well. Going too light also draws more attention to any imperfections in the area. A good rule of thumb is to try a concealer that is somewhat lighter than your skin tone, but not more than two shades lighter. In general, a yellow-based product will help to counteract the darkness, which is often blue or purplish in color.