Knowing the top 10 makeup looks means that no matter the occasion, you'll always look beautifully polished and fantastically current. Get ideas from these popular looks, along with celebrity examples of the makeup styles.
Simply the Best: The Top 10 Makeup Looks
The right makeup can help you go from a plain Jane to a glamorous ingénue, and that's just what each of these makeup looks are designed to do.
10. Shimmer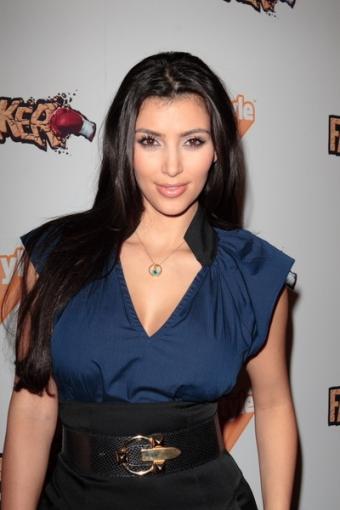 What is more youthful and glowing than a soft, shimmery look? Makeup that shimmers is designed to reflect light and that has a very favorable advantage; it hides almost all flaws in the process.
For inspiration: Try Kim Kardashian as this reality star often uses shimmer to highlight and flatter her face.
9. Strong Brows
The brows are an underrated featured, but this is not a look for shrinking violets. However, if you are full of confidence, and want everyone else to know what you're worth, you may want to try this fantastic and striking look.
For inspiration: Look no further than Megan Fox. Megan's strong brows are a big part of her beauty look.
8. Natural Makeup
Natural makeup provokes a sense of innocence, and real, touchable beauty that is at once charming and magnetic. Whether you opt for just a touch of lip gloss, or a soft sweep of eyeliner, this look is sweetly beguiling.
For inspiration: Miley Cyrus is a beautiful young lady, but she looks simply amazing when she goes natural.
7. Blush
Ah, blush. Few beauty products have the ability to strike fear in the hearts of women everywhere as this makeup product can, but don't let it! When you apply blush properly, your whole face lights up and better still, you'll discover striking cheekbones you never knew you had.
The key to getting this look right is to first decide if you want it to highlight the apples of your cheeks or to make your cheekbones standout. If you want your cheekbones to standout, start the blush just under the apples of your cheekbones and sweep it up to your temples. Once that's done, apply a touch of color to the apples of your cheeks for just a hint of color.
If you want the apples to appear more prominent, don't sweep it up to the temples.
For inspiration: Let Beyonce be your guide in this makeup arena.
6. Shiny Lips
Sometimes, nothing looks more luscious than a shiny, lip gloss-stained mouth. Better still is that you have numerous colors at your disposal. You can go with eye-catching nude lips, or a succulent, deep berry shade and still be the belle of the ball. This minimal makeup look is perfect for those that don't like to wear a lot of makeup products, but still want to let their inner starlet out to play.
For inspiration: Jessica Biel almost always sports shiny, luscious, lips.
5. Bronzer
What is it about that smooth, sun-kissed look that most can't get enough of? Bronzed skin looks healthy and naturally flawless, and now, thanks to science, you don't have to bake all day in the sun to get the look. Instead, a great bronzer, applied, with a light hand, all over the face, means you can look like a sun goddess year round.
For inspiration: Rihanna utilizes bronzer in the most ingenious of ways.
4. Liquid Eyeliner
Liquid eyeliner is another terrific makeup look that, similar to blush, can be difficult to operate, but with practice, you can get this look down pat. Once you do, you'll see that few other makeup styles can make you look like a serious force to be reckoned with. This is the perfect look for that boardroom meeting or difficult conversation you've been meaning to have.
For inspiration: See Gwen Stefani's look as she often uses liquid eyeliner.
3. Fierce Eyes
Tyra Banks is the model, talk show host and television star to coin the term "fierce", but what exactly does that mean? In short, "fierce" is the look you get when you line the eyes as closely as possible.
This look brings your eyes into sharp focus and almost forces those that catch your eye, to become spellbound. This is also a look that takes practice and you'll need to go slow because you don't want to risk injuring your eye in any way.
For inspiration: Rihanna wears the fierce eye makeup look proudly.
2. Red Lips
Nothing says "look at me" like sultry, perfectly colored, red lips. Many are afraid to go this bold with their color, but once you try it, you'll see the instant effect is has on others. As Gwen Stefani proves time and time again, you can have jogging sweats on, and people will still notice you.
For inspiration: Once again, let Gwen Stefani be your guide as she is rarely photographed without red lips.
1. Smoky Eyes and Nude Lips
The number one makeup look is…smoky eyes and nude lips. Why is this look number one? Well, it's the top look among men (they rate is even higher than red lips) and it gives you that soft-focus, gauzy look that Victoria Secret models have down to a science.
This look takes your eyes and makes them stand out in the most beguiling of ways, while the nude, romantic-looking mouth seals the beauty deal. If you are looking for one makeup style that's guaranteed to stop them in their tracks, then this is it!
For inspiration: Jennifer Lopez is known to rock many different looks, but many people prefer her in the smoky eye look.
Create Your Own Look
These popular makeup looks might top the star's style lists, but you can use them for inspiration to come up with your own signature look, too. Try a new twist on one of these hot looks for a trend that's all you.