Sexy Spring Makeup Looks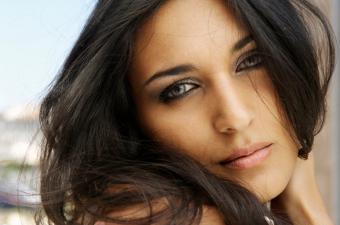 Your spring makeup look should convey a sense of fresh beauty. The best way to accomplish this is by utilizing sheer, vibrant colors.
A key advantage to sheer eye shadows is that they allow you to wear colors that you ordinarily might not.
For example, shades of orange, bright green and grape are now all within your reach, and the following images are sure to supply plenty of inspiration!
Eye-Catching Blues
This model demonstrates how you can do a smoky eye look, even in the spring, without it looking too "heavy".
Accomplish a similar look by making sure that the eye makeup is smudged and that the top layer of makeup is slightly sheer.
Complete the look with a sheer, glossy mouth.
Colorful Spring Surprise
There's no reason to shy away from makeup, especially eye makeup, when temps heat up.
The trick to making eyes stand out is to use color. This way, your look stays fresh, vibrant and current.
Gunmetal Grey
Grey is such an underestimated color, and that's a shame as it's the perfect alternative to black.
Whether on a date or going out for the evening, smoky, shimmery grey eyes, paired with a steel grey dress, looks incredibly sophisticated yet soft and feminine.
Doll Face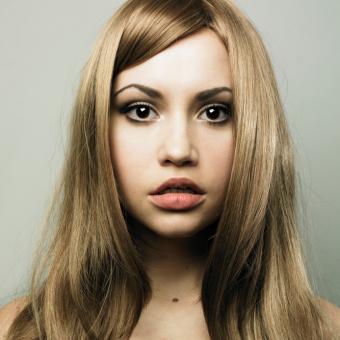 If you have prominent features, why not play it up? This look works beautifully because the model has taken her makeup cues from her own coloring.
Black lashes become even darker with a few coats of mascara, while dark eyes get rimmed with a hint of matching eyeliner. The lips are then done in a shade that stays true to the lip's undertone.
The end result? A wide-eyed beauty!
Smooth Shimmer
This model clearly knows the difference between shimmer and shine. Her eyes are a mixture of metallics, while her mouth is topped with gloss.
Notice how the rest of her face is kept matte, hence the lack of shine. This is a great look to emulate during the springtime months.
Baby Blues
This is another take on the blue smoky eye look, and if you don't have blue eyes, don't fret, as you can still wear this style.
The key is to find shades of blue and violet that blend well with your natural eye color.
Metallic Shine
Metallics are perfect for the springtime because they never look too "made up" and can be dressed up or down depending upon the occasion.
Metallics can also be layered; this puts a tremendous amount of power into your hands because you get to determine the amount of intensity you'd like.
Bold Lip Color
Spring is the time to go bold with a juicy lip color.
Whether shiny or matter, this look wears fabulously in the warm sunshine!
Natural Beauty
Few would argue that this is the perfect springtime makeup look.
Softly glowing, dewy, skin and shiny, luscious lips make for an unbeatable combination.
Love this look? Then see more great natural looks with the natural sexy eye makeup slideshow.