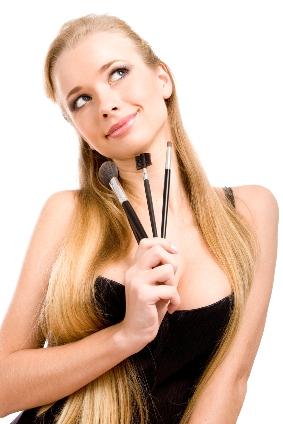 Rimmel of London Cool Matte Mousse Foundation brings versatility and coverage to a variety of skin types.
Earlier this year, through a not so ideal turn of events, I found myself stranded in southern England. Like any emotionally charged woman, I participated in some serious retail therapy and discovered a smorgasbord of cosmetic products not available here in the states. Fortunately, a few have crossed over, including Rimmel of London.
Fickle Face
Flawless skin has never been something I've been known for. My pores have suffered from a multiple personality disorder over the years, meaning that since junior high school I have battled a fluctuation between dry and oily.
For this reason I have always been on a quest to find a foundation that can handle oily onslaughts without causing dry flakes. For the most part, I have failed my mission. Giving Rimmel a try, however, was a great idea, and I feel it's now safe to recommend its wonders (or lack thereof) to others.
Rimmel of London Cool Matte 16 Hour Mousse Foundation: The Goods
With a title that long, you would practically expect fireworks to come out of its little jar! Basically, the promise is that this specially formulated mousse-textured foundation will outlast your day at the office with an average wear time of 16 hours. It is designed to give your skin a matte look and reduce the risk of shine all day long.
The "cool" part is found in its alleged cooling feature that sells you the idea your skin will experience an instant cooling sensation that will last long after application. Its aquacool formula defends you from warm weather and the humidity that so often causes unsightly shine.
Besides this basic information, Rimmel of London also brags this product includes:
Infused purified water
Even color coverage
Won't clog your pores
Dermatologist approval
Ideal for varying skin types
Has a wide variety of shades
The Test
After going to England, I lost all patriotism for my homeland and decided to never use American beauty products again. Was it a good move? The jury is still out.
Putting It On
The mousse foundation comes in a little glass pot with a black lid. When you unscrew the jar you will find a white plastic cover that is meant to keep freshness in and mess to a minimum, but unfortunately it does the opposite. Taking the plastic cover out of the pot is challenging, and downright impossible if you apply your makeup in your rearview mirror on the way to the office like I do.
The mousse does feel cool going onto your skin, but the promised "cooling sensation" is over and done with in a matter of seconds. The whipped texture definitely goes on smoothly, and I loved the way the makeup clung to my skin without any streaky drama.
Hiding My Flaws
Okay, perhaps I raved about Rimmel's clinging properties a little too soon. We are having an 80 degree autumn over here in Northern California, and the foundation clung so well it was all but gone by lunch time. Because of its soothing consistency and reasonable price, I would give this foundation another try in cooler weather, but for a warm day, I found its disappearing act to be frustrating. It actually accentuated my pores, which from what I hear, is not exactly a look many women are going for these days.
Staying By My Side
The mousse foundation did not rub off on my clothes, and since I am a big fan of wearing basic black, this is a fairly important thing to note. There was no flaking, smearing, or staining, and the makeup stayed put until my pores sucked it up like the Sahara drinking a smoothie.
Stopping Oil Spills
As mentioned above, while the makeup wasn't apparent for more than a few hours, it did calm down my oil glands and gave me a flawless matte finish as promised. My skin fell well within the normal range following application, and there wasn't a hint of cakiness or residue left behind.
Color My World
Rimmel of London Cool Matte 16 Hr. Mousse Foundation comes in a variety of shades:
100 Ivory
200 Soft Beige
301 Warm Honey
303 True Nude
400 Natural Beige
402 Bronze
With my fair skin, I used 100 Ivory and the color was a perfect match.
Where to Buy
Since my love affair with European cosmetics began in a Boots drugstore in London, I was thrilled to discover Target stores just added an official Boots section to their beauty aisle, including not only Rimmel products, but other fun British brands as well.
Rimmel can also be purchased through their official website or at most drugstores and beauty supply shops.
In Conclusion
While Rimmel got the job done, it was far from impressive and I returned to my Neutrogena and Maybelline products, ashamed at having ever betrayed them. It's always fun to try something new, especially when you are far from home. This switchover, however, made me grateful for our selection here, and for all things, at least makeup-wise, American.